Le Tricoteur for 6876  : À la Perchoine (a la per-shoy-n )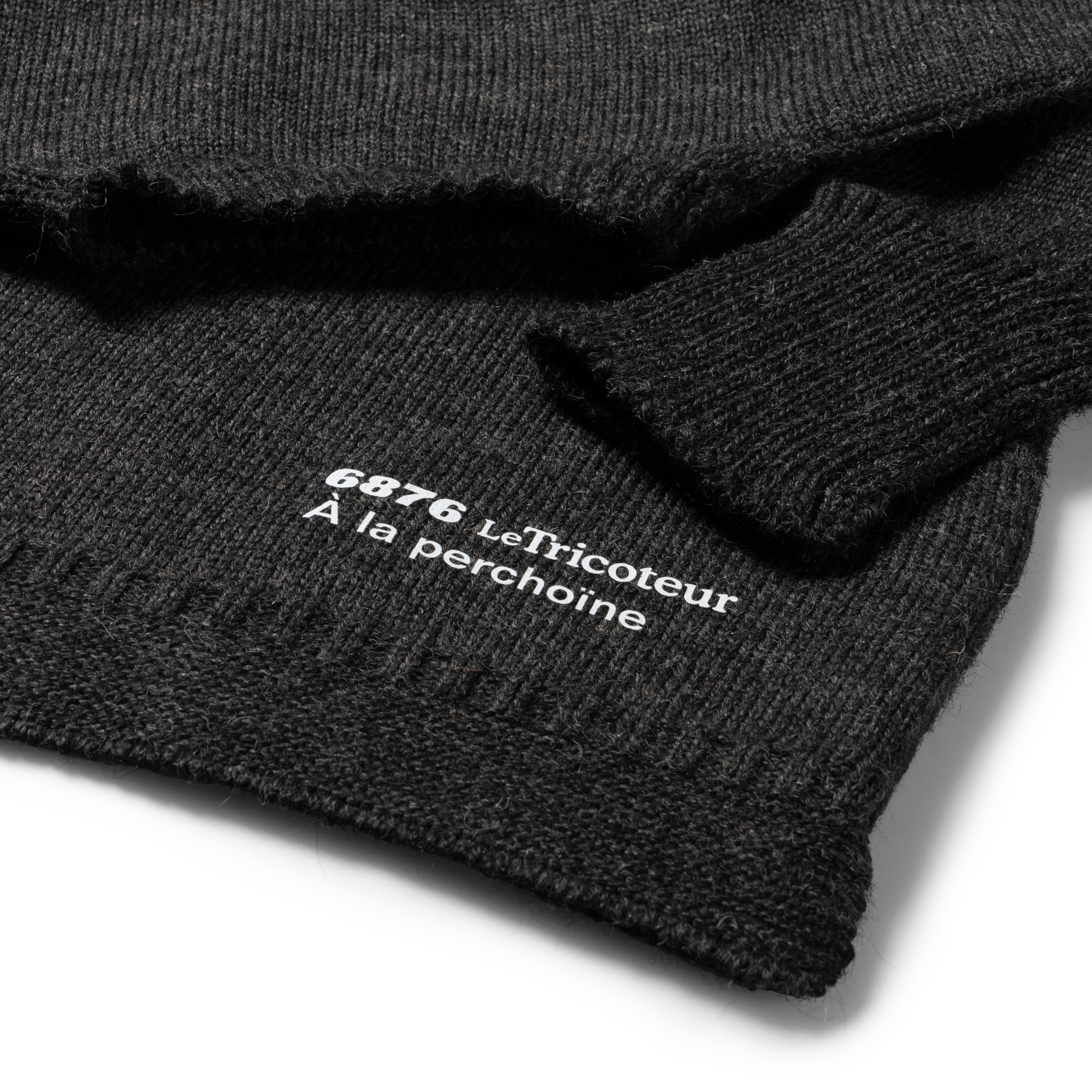 Guernsey Patois, or Guernesiais as it is known locally, is a very ancient tongue indeed. A descendant of old Norman French and developed in splendid isolation within the island it has become a true 'language apart'.
The loss of Normandy in 1204 by the then English King John and the subsequent election by the Channel Islands to stay loyal to the English crown meant that the Norman French spoken by the islanders was destined to follow a different path to that on mainland France.
The quintessential fisherman's jumper in charcoal Grey
Featuring a tightly woven worsted wool body with ribbing at the shoulder and side seam splits.Hand finished by local knitters trained and living on the island of Guernsey.
Le Tricoteur prides itself on using only traditional manufacturing methods handed down through the centuries.All our garments are unisex and our guernseys are reversible (they should be worn front to back and back to front on rotation)
À la perchoine : until the next time / see you again